Shoes for Orphan Souls Shoe Drive
All Church Event Missions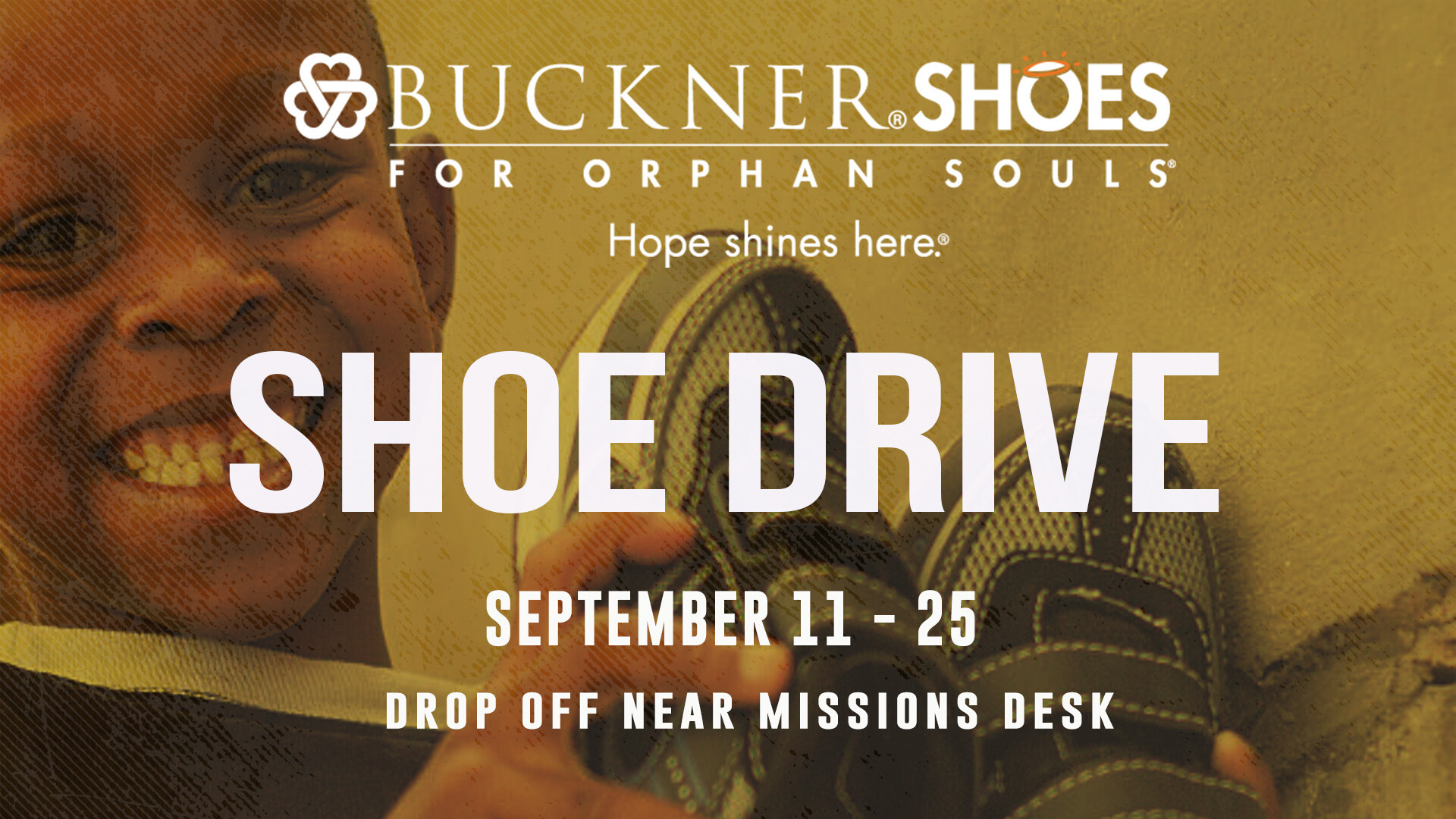 HGBC Women on Mission are collecting new, unworn shoes for orphans and vulnerable children during the month of September.
WHY NEW SHOES MATTER:
*Protect against disease and infection
*Lower barriers to school attendance
*Demonstrate worth and God's love
*Connect families to critical services, ministry and mentoring

Donate a pair of new, unworn shoes in a child's size (Boys 1-5 and Girls 4-5 are most needed). Bring them to the Daytime WOM meeting on September 1 (9:30 am, Room 4-266), or drop them off at the table across from the Missions desk each Sunday in September. (Donations of $1-$5 to help cover shipping costs are appreciated but not required.) For more information visit Shoes for Orphan Souls.