Cozy Christmas for Women (daytime)
Women's Ministry App Calendar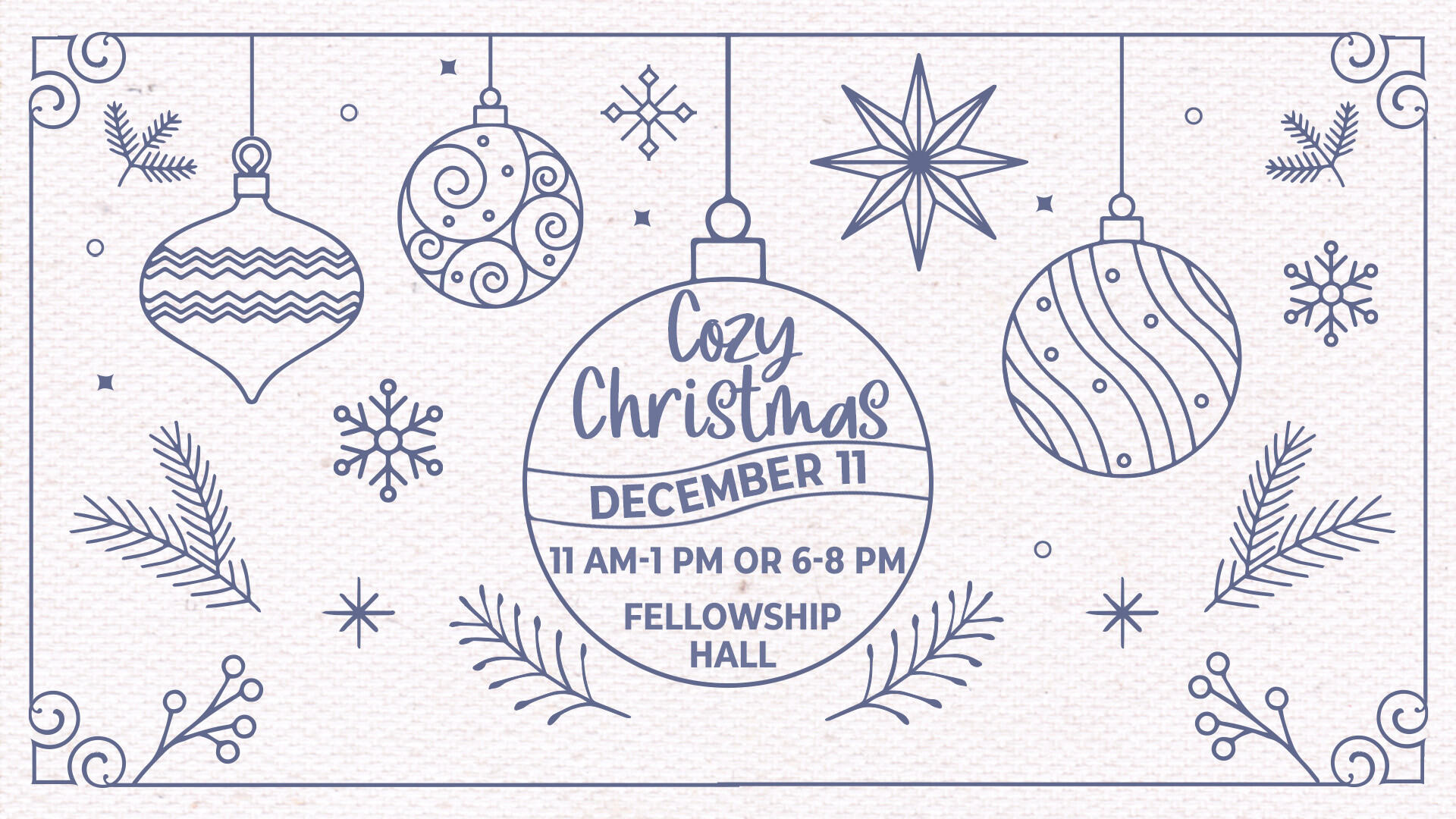 Come celebrate the Christmas season with Hunters Glen women at Cozy Christmas. Pick the best time for your schedule as both times are identical. Invite a co-worker or friend!
Food and Fellowship: Chili Bar; Homemade Cookies and Treats; Hot Chocolate, Coffee, Iced Tea and Water
Service Project: Packing Food Packs for our Sigler families. Each group will have their own set of boxes to build to ensure all will have the opportunity to pack.
Ornament Craft: Personalize your own ornament to remember this Christmas season.
Event Coordinator • Meredith Archer