Adventure Kids Missions Journey Camp 2023
Children's Ministry App Calendar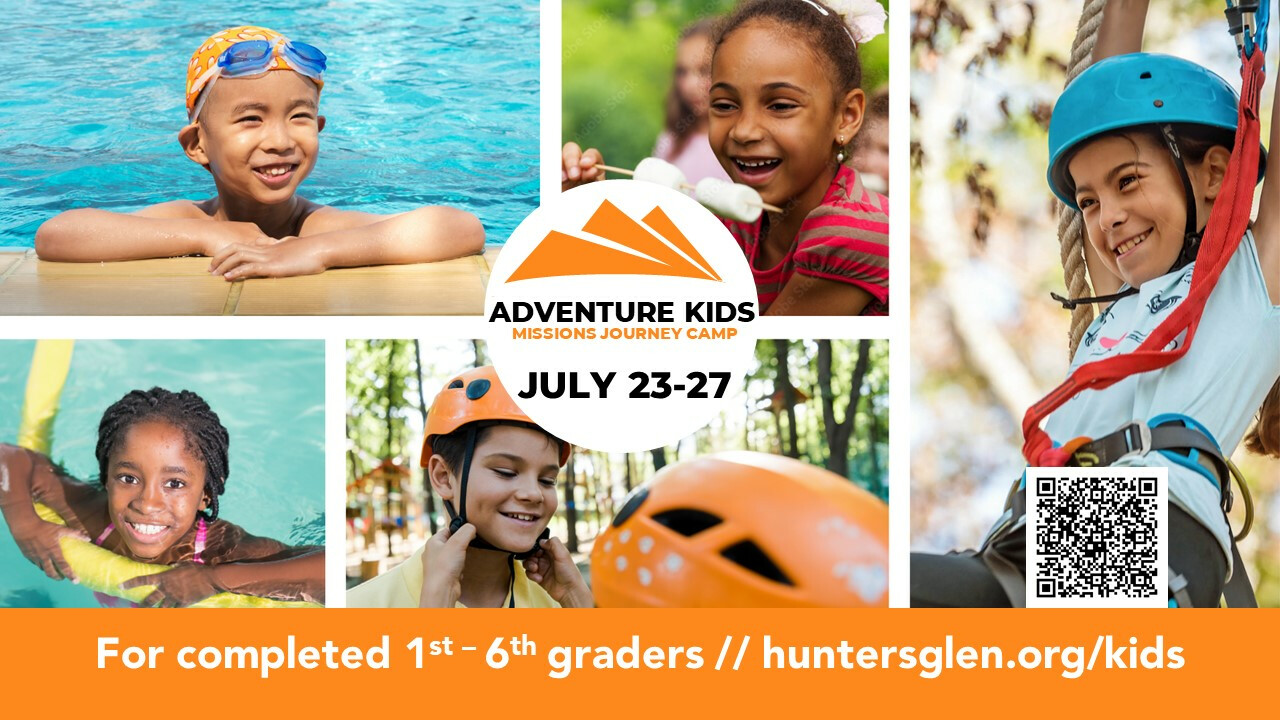 Adventure Missions Journey Camp for completed 1st-6th graders is July 23-27 at Riverbend Retreat Center in Glen Rose, TX. Cost is $275 per child.
Camper Registration must be completed on the Riverbend website in order for your child to attend camp. To register online please go to www.bendcamper.org (camp code ak2023).
You may pay your child's camp fee with credit/debit card or bank draft at this link.
. If you prefer to pay by check or cash, please contact alana.obrien@huntersglen.org. Scholarships are available. Contact alana.obrien@huntersglen.org for more info on scholarships.