Vacation Bible School Registration 2022
Children's Ministry App Calendar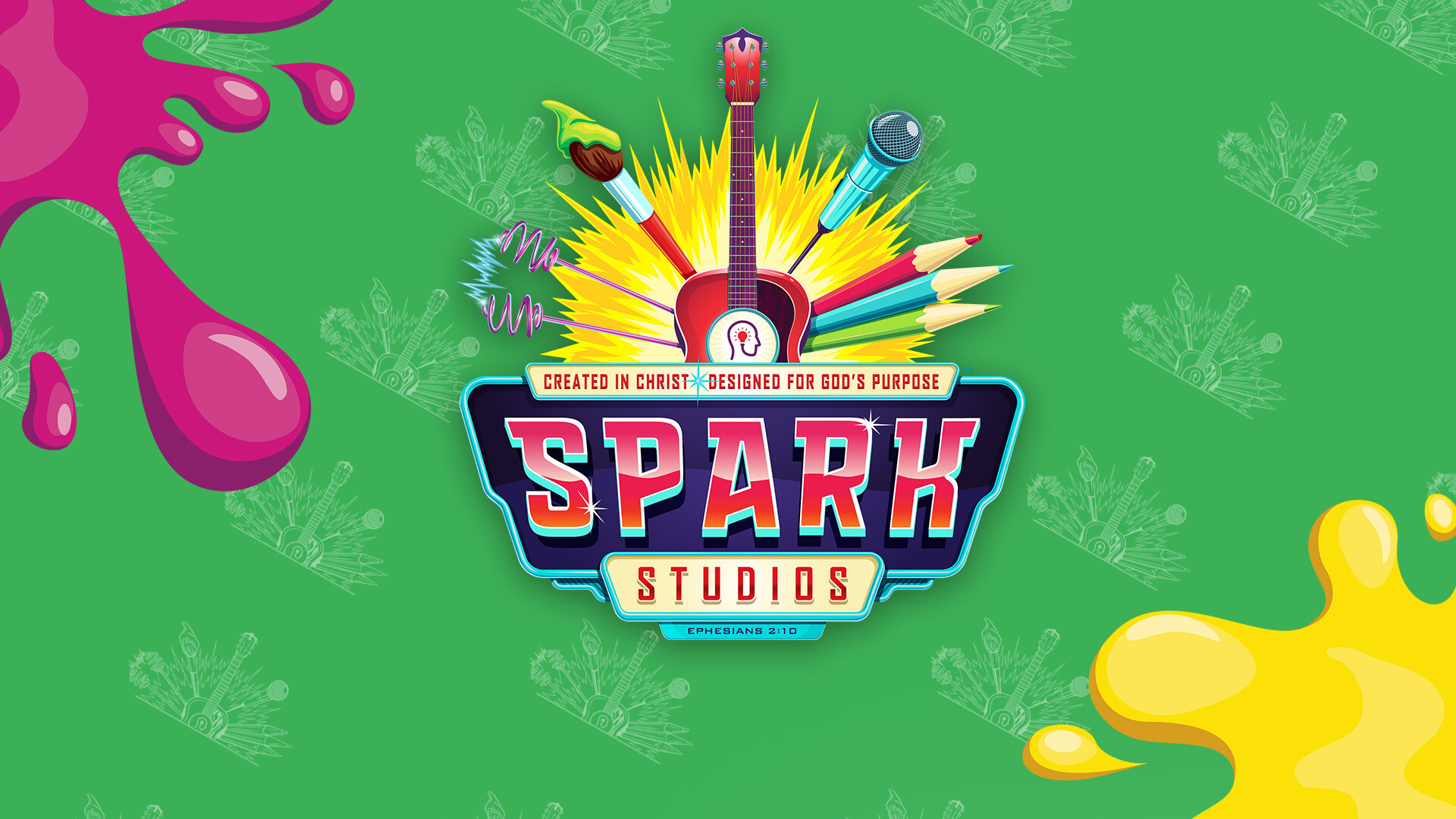 VBS 2022 Spark Studios
We are created in Christ and designed for God's purpose!
Join us July 11th-15th for VBS 2022 Spark Studios! Come worship, hear Bible stories, make friends and learn how we are God's work of art, created for good works! VBS is 9am to Noon each day July 11th-15th.
Online registration opens May 1st. Deadline to register is July 7th.
Our VBS is free and open to kids PreK (must be 5 years old by Sep 1, 2022) to completed 6th Grade. Spots for infants - 4 years old will only be for parents working VBS. For 2022 we are going back to parent/guardian drop off and pick up inside the church.
After-VBS Sports Camp run by Triumph Sports will be July 11th-14th from 12:15 to 4:15 at The Hill. To register for the Sports Camp go to: ACTIVE | Triumph Sports. Sports camp registration is separate from VBS registration.