HGSM SRV Week
Student Ministry App Calendar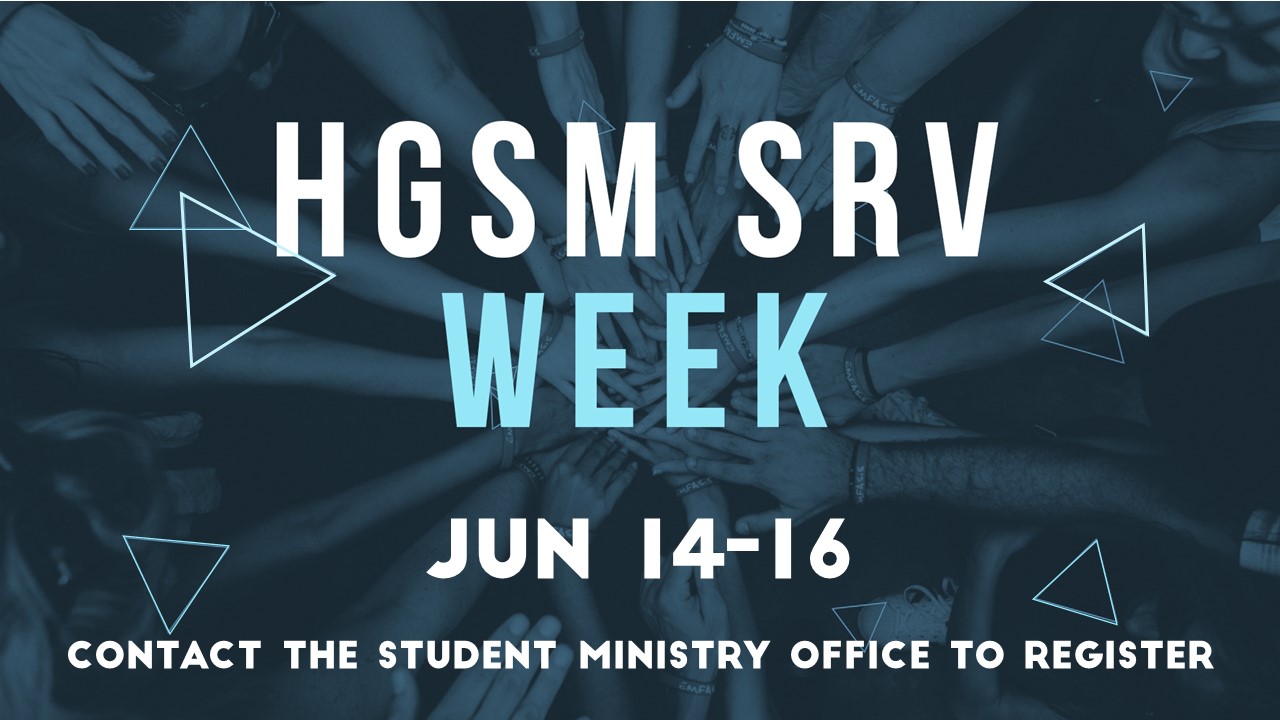 June 14 - 17
What is SRV week? It is a week where HGSM will serve our community each day in various ways. It will be hard work, but incredibly rewarding as we seek to love people like Jesus does! Plus, on the last day of the week, we will end it with a ton of fun at "Andretti Indoor Karting"! You only pay $20 and we cover the rest!
Every student that signs up for SRV Week will have their name put in a drawing for a new pair of VANS! Invite your friends and signup today!
If you have questions, contact stephen.jones@huntersglen.org or alana.obrien@huntersglen.org.