Our Ministry Team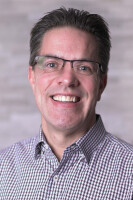 Dr. Mark A. Howell began his ministry as Pastor at Hunters Glen in July 2016. He holds a Bachelor of Arts in Biology from Carson-Newman University in Jefferson City, Tennessee and a Master of Divinity and Doctor of Philosophy from Southeastern Seminary in Wake Forest, North Carolina. He has a passion for taking the gospel to the nations and has been privileged to preach the gospel on four continents. He enjoys all kinds of sports and anything outdoors. He was privileged to play linebacker for Carson-Newman University on their 1986 NAIA National Championship team. Dr. Howell is the author of "Exalting Jesus in 1 and 2 Thessalonians" (part of the Christ-Centered Exposition Series published by B&H Academic). He loves preaching and keeps his hand in the classroom by teaching adjunctively for Midwestern Baptist Seminary in Kansas City, Missouri. He is married to Carmen who holds a Bachelor of Arts in Biblical Counseling from the Criswell College in Dallas, Texas. The Howells have two daughters, Abigail and Rebekah and two faithful Labrador Retrievers, Amos and Obadiah.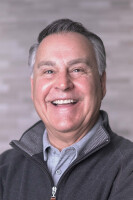 Jody Mazzola
EXECUTIVE PASTOR
E-Mail:

Jody is a native Texan. He was born and grew up in Orange, Texas. He is married to the former Jill Semple of Paris, Texas. He committed his life to Jesus Christ and was called into the ministry while in college. Jody and his wife, Jill, have two sons, Joseph and Jared. Joseph is married to Shawna, they have three sons, Jaden, Zane, Cruz and one daughter Zoey, they live in Frisco, Texas. Jared is married to Meghan, they have a daughter Maren and son Truett Henry, they also live in Frisco. Jody earned a Masters in Religious Education from Southwestern Baptist Theological Seminary in Ft. Worth. He has served the Lord in full-time ministry for 28 years. He and Jill served at FBC Muskogee, Oklahoma, Prestonwood Baptist Church, and FBC Dallas, before joining the staff of Hunters Glen in March of 2002. His family has been in the Dallas area for over 20 years serving the Lord. "My passion is to see men, women, boys, and girls come to a saving knowledge of Jesus Christ and equip them to live out their lives victoriously for the Glory of God".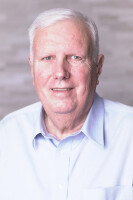 Ron Killough
ASSOCIATE PASTOR
E-Mail:

Ron joined the staff on Dec. 15, 2015. He is married to Saundra. They met in West Palm Beach, Florida where Ron was serving as youth pastor. Ron is a native Texan and Saundra is from Tennessee. Their son Chris and his wife Mandi have two children Emma and Grant. They live in Plano. Chris works for the Omni Corporation in Dallas. Their daughter, Ashley, lives in Washington D.C. and is a journalist for CNN. Chris and Ashley grew up in HGBC, as Ron served as Minister of Education 1990-97.
Ron accepted the Lord at an early age and has been serving in various churches primarily in Texas for the past 40 years. Ron also serves as an adjutant professor at Dallas Baptist University. He is a graduate of Baylor University and has two degrees from Southwestern Baptist Seminary with a Ph.D. in Marriage and Family Counseling. "My ministry objective is to help people become aware of the Truth and then to encourage and enable them to experience the freedom and joy of having the Truth in their lives daily".
Michael Slaughter
Worship Pastor
E-Mail: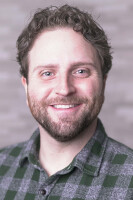 Stephen Jones
MINISTER OF STUDENT & FAMILIES
E-Mail: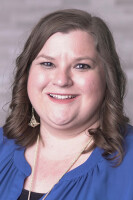 Anna Klipa
MINISTER TO CHILDREN AND FAMILIES
E-Mail: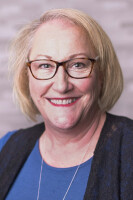 Teri Pittman
MINISTER TO WOMEN
E-Mail:

Teri is not only a native Texan but has lived in the Dallas Metroplex most of her life. She received both a Bachelor of Science and a Masters of Education from the University of North Texas. Teri's passion for ministry to children has deep roots in her childhood. She was a 7 year old child when she prayed to receive the Lord as her Savior and just a few years later at age 12, she made a commitment to full-time ministry. Teri has served in Childrens ministry for over 20 years. She believes that children need a foundation of God's Word on which to build their lives and their decision-making. Teaching children to know and to love God and His Word is her greatest privilege.
Teri was married to Randy for 32 years until the Lord took him home in July 2010. They have 2 children- Daniel and Tricia- and 5 fantastic grandchildren.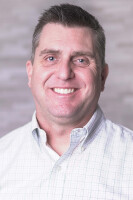 Stuart Sumrall
MINISTER OF MISSIONS
E-Mail:

Stuart Sumrall was born in Lynchburg, Virginia and moved to Texas as a teenager. He attended Baylor University, Southwestern Baptist Theological Seminary, and New Orleans Baptist Theological Seminary. Stuart's wife, Holly, is a speech therapist. They have been married for seventeen years and have three children—Jake, Emily, and Sara.
Stuart and Holly have served churches in Dallas, Tyler, and Louisiana. Stuart was the pastor at FBC Slidell, LA, for five years before God called them to the mission field. They come to Hunters Glen from Colombia, South America where they served with the International Mission Board before returning to the Dallas area at the end of 2015.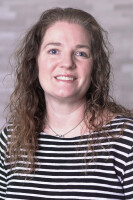 Rachel Herrera
1ST — 4TH MINISTRY LEADER
E-Mail: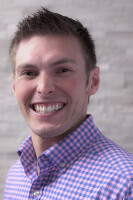 Aaron Ricks
DIVISION 56 MINISTRY LEADER
E-Mail:

Aaron is the minister to our 5th and 6th grade students here at Hunters Glen Baptist Church. He is a native born Texan from Fort Worth and surrendered into ministry in 2017. Aaron completed his Bachelor of Arts in Humanities and Biblical Studies at Scarborough College and is currently working on completing his Master of Divinity degree at Southwestern Baptist Theological Seminary. He loves being in the outdoors, and everything to do with the Texas Longhorns. Golf is his game and in his spare time, a golf course somewhere is the best place to find him. Above all else, Aaron has a heart to serve the Lord and his main focus is to lead Division 56 in a way that challenges the students to learn and to think about God's Word and to dig deeper into the scripture in order to apply it to their lives. He has been married to Abi since May of 2018.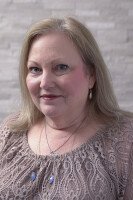 Beth Singleton
PRESCHOOL MINISTRY LEADER
E-Mail:

Beth grew up in Aiken, South Carolina where she first felt Gods leading to serve families. While at Bryan College Beth received a Bachelors of Arts Degree in Christian Education and met her future husband Jeff. Beth has served in several different capacities at HGBC since 1985, and became a full time staff member in 2009. Jeff and Beth have four amazing daughters, two of which are married, a beautiful granddaughter, and a handsome grandson! Beths desire is for the truths of Gods Word to be poured into the hearts and minds of little ones both at church and in their homes.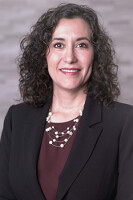 Rose Henke
SPECIAL NEEDS MINISTRY LEADER
E-Mail: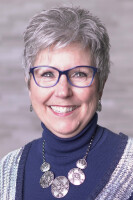 Shirley Eberst
DIRECTOR OF MEMBER SERVICES
E-Mail:

Shirley was born and raised in Grove City, Ohio (Columbus area) (Go Bucks!)
Because of her husband's job at the time, they moved to Richardson in 1997, joined Hunters Glen in 1998 and she became the Sr Pastor's admin in 1999. He created the Member Service position in 2007 and has been serving in that role ever since. This job ebb and flows with the needs around the church, which she loves!
With her husband Rick, they have two grown, married children and now three perfect grandchildren. (Ha!)
She loves the people of Hunters Glen and is very thankful to be here.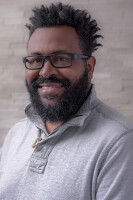 Brondon Esco
DIRECTOR OF MEDIA SERVICES
E-Mail: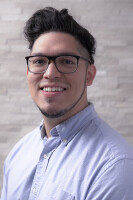 Gerson Molina
DIRECTOR OF CREATIVE ARTS
E-Mail: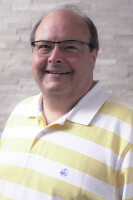 Steve Middleton
DIRECTOR OF FACILITIES MANAGEMENT
E-Mail:

Steve is a native Texan who grew up here in Plano. He and his wife Cathy have been married since 1985 and have two children, Andy and daughter Rachel. Steve and Cathy also two four-legged children named Chester (pictured) and Maxine. Steve has been a member of HGBC since 1991. Steve has served as Director of Campus Operations since 2007, where his primary goal is to utilize the facilities of HGBC to enable people to take their next step closer to Jesus.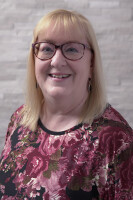 Tina Rose
DIRECTOR OF BUSINESS & FINANCE
E-Mail:

Tina was born in Lubbock, Texas, but grew up in the Dallas area. She was raised in a Christian home and gave her life to Christ when she was eight years old. Tina graduated from Baylor University with a Bachelors of Accounting degree and a minor in Computer Science. After graduating, she went to work for Texas Instruments, Inc. and was employed for 12 years in their worldwide facilities, corporate accounting, and international tax departments. It was here that she met her future husband, Todd Rose. Tina and Todd have two daughters, Meredith and Shannon, and their family joined HGBC in February of 2002. Tina joined the HGBC staff as Director of Business and Finance in August of 2006.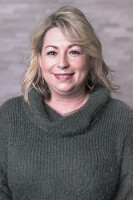 Amanda Christiano
DIRECTOR OF CHILDHOOD LEARNING CENTER
E-Mail: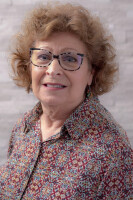 Vickie Wells
ADMIN ASSISTANT TO THE EXECUTIVE PASTOR
E-Mail: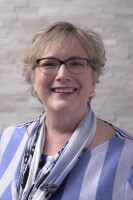 Tammy Hulme
ADMIN ASSISTANT MUSIC & WORSHIP
E-Mail:

Tammy and her husband Steve have been married for over 30 years and have been members at Hunters Glen for over 25 years. She dedicated her life to Christ at age 12 and has been serving Him in several different areas of ministry ever since, including Preschool, Childrens, and Students. Tammy joined the staff in 2007 and currently serves as the Administrative Assistant to the Music and Worship Pastor. She and Steve have two adult sons, Brandon and Travis.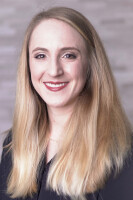 Stephanie Savage
ADMIN ASSISTANT, YOUTH/GRAPHIC DESIGNER
E-Mail: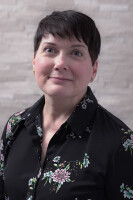 Alana O'brien
ASSISTANT TO MINISTER OF CHILDREN'S
E-Mail:

joined HGBC with more than 15 years of experience working for corporations and nonprofit organizations specializing in volunteer management, meeting and event planning, writing and editing publications and fundraising. She worked for the City of Plano, served as the Executive Director of the Mayfield Graves County YMCA and managed the charitable budget and special events for Ford Credit. Mrs. O'Brien earned her bachelor's degree in marketing from Louisiana State University in Shreveport and she resides with her husband Chris and daughter Mackenzie in Plano.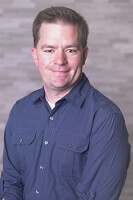 Charlie Johnston
MISSIONS & MINISTRY ASSOCIATE
E-Mail: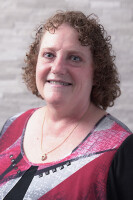 Terri Herron
RECEPTIONIST/ADMIN TO THE ASSOCIATE PASTOR
E-Mail:

I became a Christian as a teenager. I have been in church all my life. I am married and have 2 older adult children. I am a people person and love to help others.
I have been at Hunters Glen for 25 years and I have done Preschool and Children's choirs, helped out in youth choirs, taught Preschool Sunday School, helped out in Childcare & VBS. I sing in the adult choir and help out in the sound booth providing words to either the choir or the congregation. I am also the Receptionist & Admin to Ron Killough who is our Associate Pastor & Senior Adult Pastor.