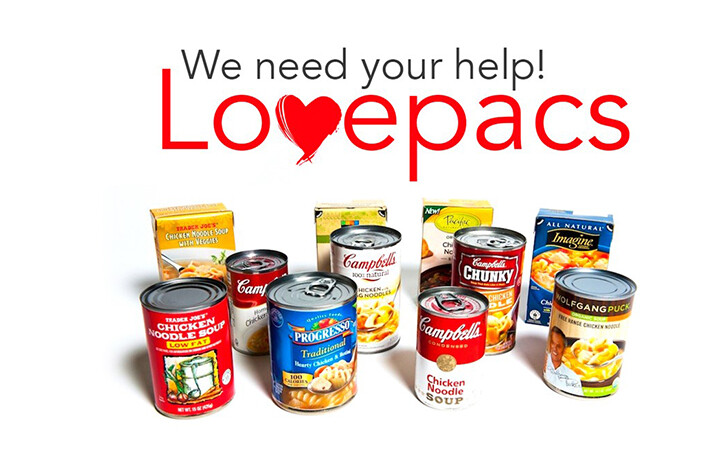 Every Sunday from 06/03/2018 to 08/26/2018
Summer Emphasis for Lovepacs: June, July, August, canned food (15 oz cans of vegetables, fruit, and Chef Boyardee, 18 oz cans of Chunky soup, small cans of tuna, chicken, Vienna sausage). List of the food items from the Commissioned Desk.
Lovepacs engages communities to feed children in need as an expression of Love. The Lovepacs vision is that communities experience God's love by serving together to provide food for children in need. These items benefit children at Sigler Elementary.