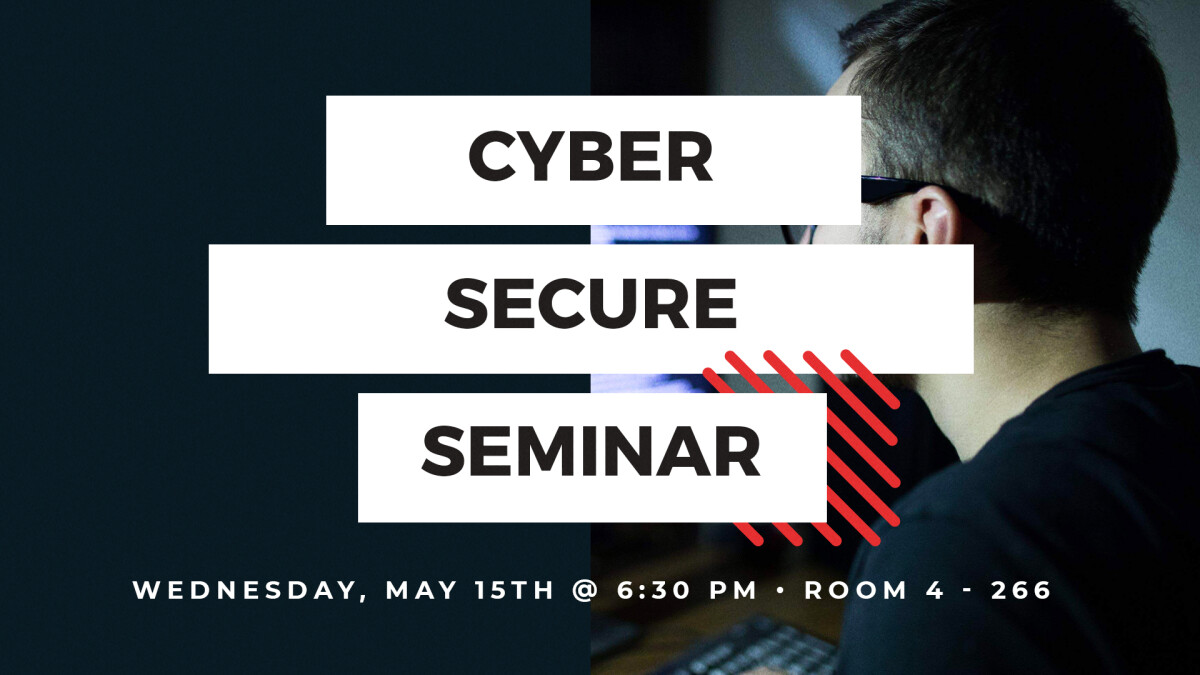 Wednesday, May 15, 2019, 6:30 PM - 8:00 PM
Identify theft, being hacked, concerned about how secure you are online? Then plan on attending the Cyber Secure Seminar!
Pat Robinson who works for AT&T in their Cyber Security division will be leading this 90-minute presentation to help us feel safe online. His focus will be to address about personal cyber security and things we can do to keep our personal information safe in this ever-growing high-tech world.