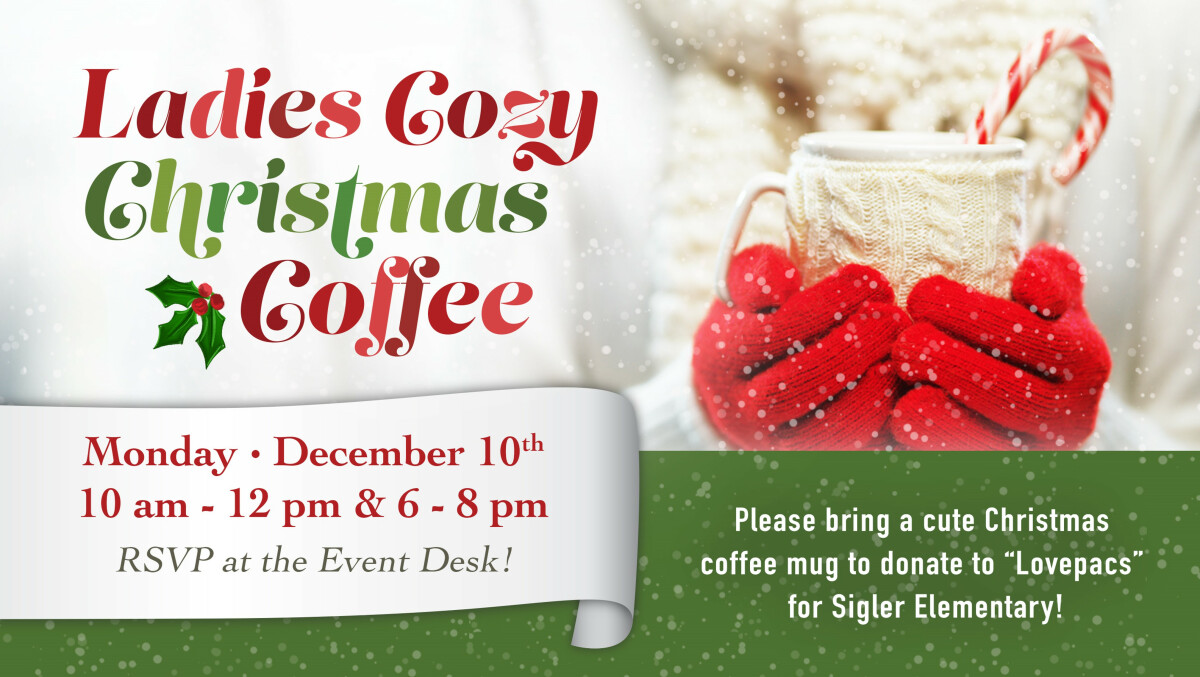 Monday, December 10, 2018
December 10, 10 am -12 pm and 6-8 pm
At the Horner Home 3525 Ranchero Rd, Plano
Join with other HGBC women to celebrate the birth of Christ by enjoying Christmas treats and a cup of coffee, tea or cider.
Donna will hostess us in her beautiful home. We will also fill mugs with goodies to enclose in our Sigler LovePac food donations. Everyone is asked to bring a cute Christmas mug! Let us know you are coming by clicking here.